Weight Loss Surgery Testimonials
We find that one of the best ways for our patients to learn what to expect from weight loss surgery is to hear about the bariatric journeys and others' weight loss story. We are grateful to the patients below who were willing to share their testimonials. You'll also meet other patients in person during our support groups.
Meet Pat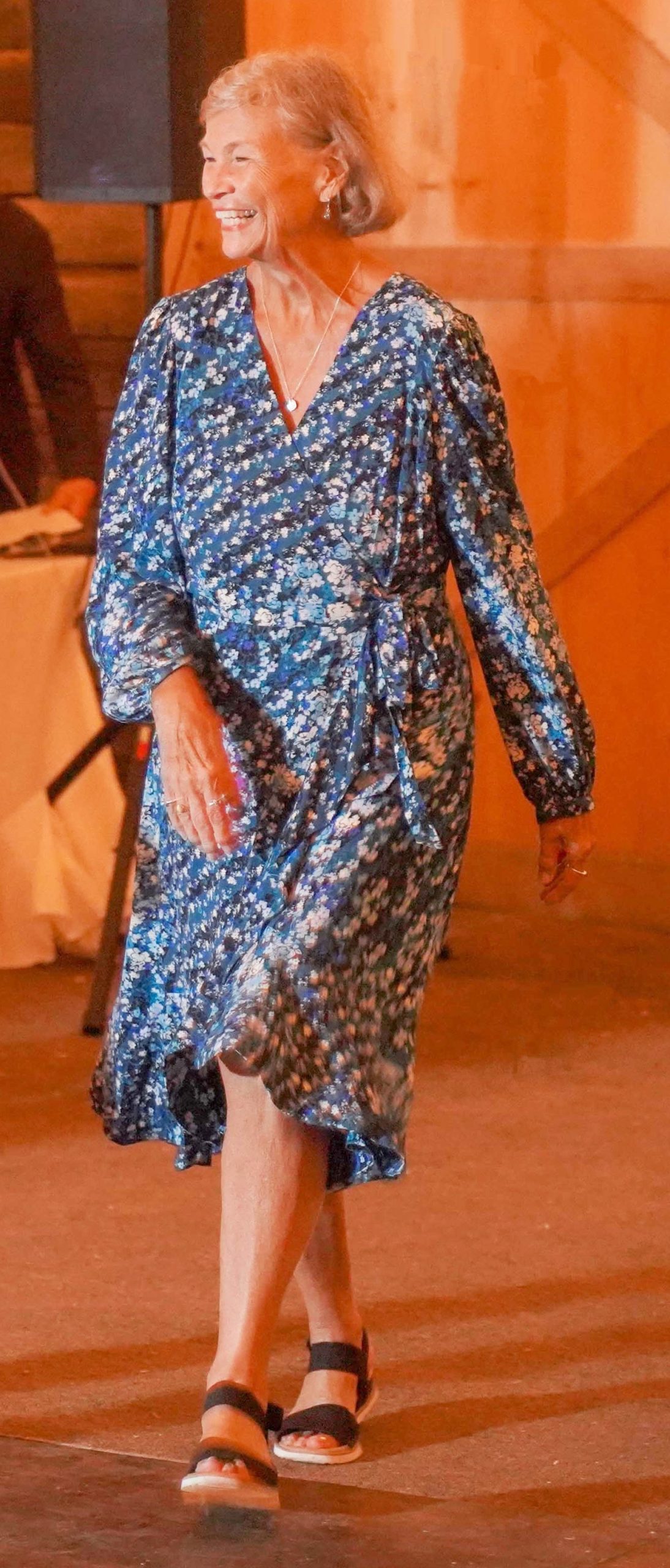 Pat is no longer diabetic.
FEELING LIKE MYSELF AGAIN!
200%
"I was always thin, even through early adulthood. Then at one point, I suddenly began gaining weight. It didn't make sense as I was living a healthy lifestyle and hadn't made changes. But now, it seemed like I would just look at food and gain a pound.
"Discouraged and worried, I sought help from specialists in Boston. They confirmed that I had hypothyroidism, which is a metabolic disorder. While it was good to have a medical diagnosis, they really offered no options to curb the weight gain. My greatest concern was my health. By now I was diabetic, and despite taking medications, I felt like the odds were against me; my father and other relatives had passed away from complications of diabetes, and I honestly believed that would be my fate as well. I truly felt helpless and resigned.
"My endocrinologist at the time was Dr. Haag II, whom I loved and very much trusted. On his advice, I scheduled a consult with Pioneer Valley Surgical Associates to discuss the possibility of surgery. Almost immediately on meeting Dr. Haag III, I started feeling hopeful. I could tell he respected me as a patient and a person, and honestly, that is something you don't always feel with specialists. I knew I was in good hands.
"I had lap band surgery in February of 2007, and within a few weeks, my blood sugar had plummeted. My pancreatic function had returned to normal. To hear the words, "you're no longer diabetic," I can't describe the feeling. I quickly started feeling like myself again. My husband, who's known me since we were 17, really said it best: 'Now you look like Pat.'
"Around Thanksgiving, I like to send notes to people to express my gratitude, and Dr. Haag and everyone at Pioneer Valley Surgical Associates always top the list. What they offered was more than just a surgical procedure. They gave me the tools to restore balance in my life, and each year I am alive and well is testament to that. I would tell others who are struggling, I know exactly where you are, because I've been there. And I know a provider who really listens."
Meet Cheryl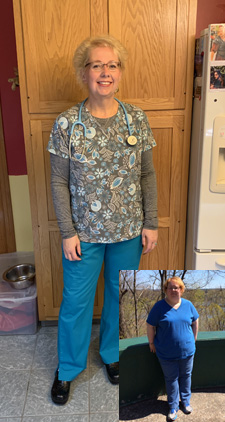 Cheryl lost 230 pounds.
"I was never overweight as a child or young adult. But after I had kids, I just continued to gain. Eventually, I weighed 389 pounds and had all the comorbidities—diabetes, high blood pressure, all the health risks. I could barely get off the couch. I am an RN and had to stop working, and I missed a lot of things my children did. Every day was a struggle.
"I had considered weight loss surgery for several years. I actually had gone to Boston and Worcester, but no surgeon felt right until I met Dr. Haag. He was so assuring and supportive, and together, we decided on gastric bypass. Within 6 months of having the surgery, I was off many of my meds and already felt like a whole new person. I have lost 230 pounds and am down to a size 12. Even three years later, when I'm doing laundry, I'll hold up my jeans and still can't believe I fit into them.
"Losing the weight has made me outgoing again and allowed me to enjoy all the family activities I had been missing. My younger son races cars, and I am at the track nearly every weekend. I have received my bachelor's degree and am working toward becoming a nurse practitioner. Teaching is a big part of the job, and my goal is to educate patients on living healthier, richer lives.
"This is a photo of me on the morning of my gastric bypass surgery, and then me in my nursing uniform—the first time I had put on scrubs in 11 years. My weight had taken over my career, my family life, everything that is 'me.' Surgery has given it all back, and even better than it was."
Meet Linda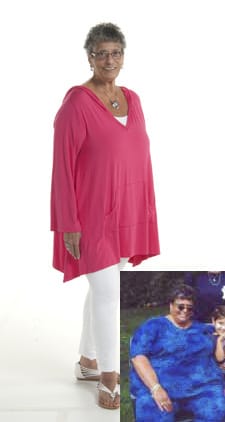 I feel like a whole new person! I was in a wheelchair prior to my surgery. Laparoscopic adjustable gastric band surgery has given me my life back. I would give up my husband before I have up my band!
Linda has had the band since 2005.
Linda lost 200 pounds.
200%
Meet Amy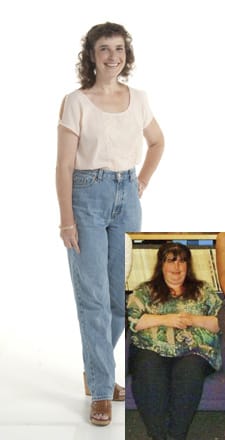 Since my
gastric bypass surgery
, I have stopped taking a daily medication and feel younger than I did 20 years ago. I drag my family out on bike rides, did a mile-long Army training obstacle course with my son's ROTC unit, share clothes with my daughters, find the seats at Fenway Park roomy, and find that people treat me differently.
Meet Katherine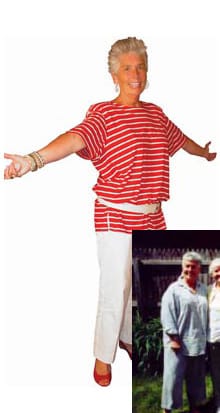 I never thought that I would lose this weight. My swollen ankles and lower back pain have improved greatly. I'm going white water rafting again!
Katherine lost 80 pounds.
135%
Disclaimer: Results vary by patient. All materials used on this site are for educational purposed only and do not necessarily imply endorsement of a particular organization or views. No copyright infringement is meant or should be inferred. You should discuss the health information on these educational pages with your health care provider before using the information for personal self-care. All weight loss procedure outcomes are based on your individual participation in our program.