Orbera® Managed Weight Loss System
If you need help controlling your appetite or are looking for an easy way to jump start your weight loss, the Orbera® Managed Weight Loss Program can help you lose up to 30 pounds of excess weight and achieve lifestyle goals you want. While Orbera does not require surgery, it is a medical procedure that requires careful thought and consideration.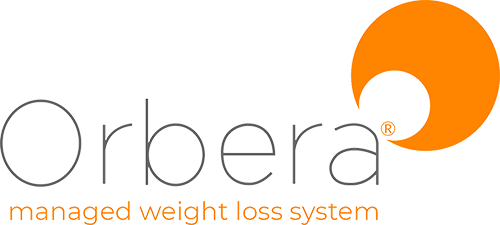 How the Orbera Managed Weight Loss System Works
While you are under light sedation, the surgeon will use a scope to place the Orbera balloon down through your esophagus and into your stomach. The surgeon will inflate the balloon once it is in place. The procedure takes about 30 minutes.
The Orbera balloon remains inflated in your stomach for six months, and helps you reduce the amount of food you eat. During regularly scheduled meetings, you and our team will work to develop long-term, sustainable, healthy habits that will allow you to keep the weight off after the balloon is removed.
The Orbera Managed Weight Loss System is a unique and effective non-surgical weight loss program, and perhaps, could be known as the least invasive gastric surgery. If you follow the program correctly, you can expect to lose up to 30 pounds of excess weight.
Who Is a Candidate for the Orbera Managed Weight Loss System
Orbera is for people who are moderately overweight and have been unable to achieve their desired weight loss through traditional methods, such as diet and exercise. You must:
Be age 22 or older.
Have a BMI (body mass index) of 30 to 40.
Make a one-year commitment to the program. This includes one meeting by appointment per month with either our surgeon, nurse, nutritionist and or behaviorist.
The cost of Orbera surgery is currently not covered by insurance. The all-inclusive program includes:
Orbera balloon placement and removal.
12 months of aftercare.
24/7 access to team.
We have partnered with Prosper Healthcare Lending to offer a low-cost financing option with loan terms up to 60 months and rates starting at 7.00% (starting APR for best borrowers). No down payment required and there is a simple online application process.
Ready to Get Started?
Watch our informational  surgical weight loss seminar video.